How to Auto Restart SQL SERVER when its crashed?
The possible reasons for SQL server crash are listed below
1 . What to do if the operating system crashed? For this, the solution is very simple.
i. In PC start -> open Run,  type "services.msc".
      ii. In this find the SQL Services name (ex: SQL Server (MSSQLSERVER)) of the instance and then click Properties.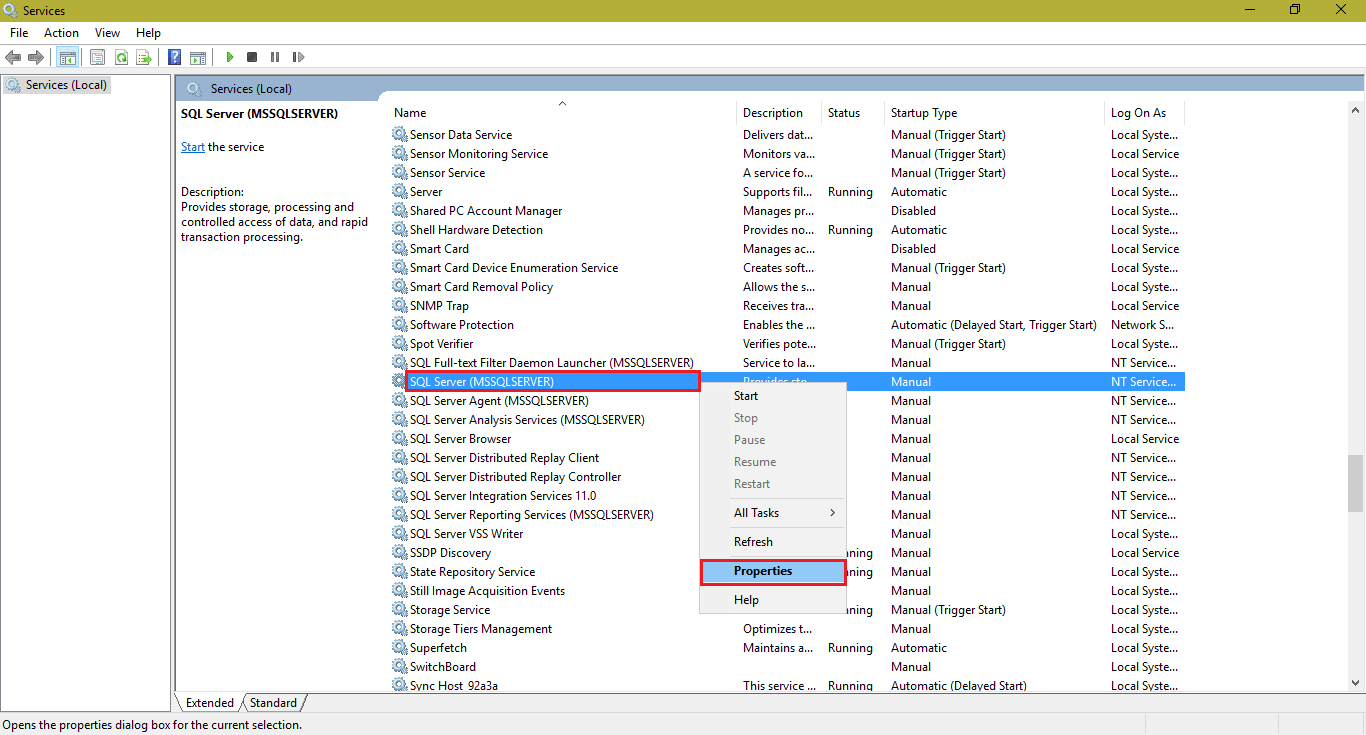 iii. In properties window, select start type to Automatic as shown below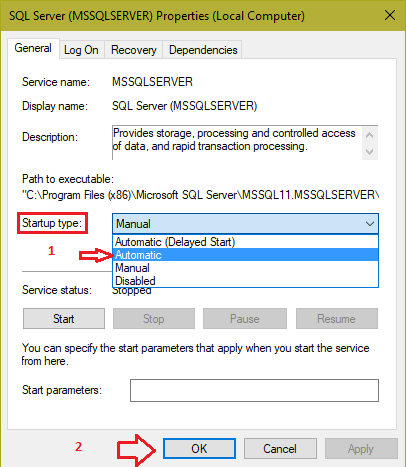 ---
2. There could be situations where SQLServer is shutting down automatically due to a crash or an unexpected behaviour with SQL Server. In some situation, we see errors like below in application event log.
1 . Event Viewer (Application Error)
Faulting application name: sqlservr.exe, version: 2011.110.2100.60, time stamp: 0x4f36496e
Faulting module name: ntdll.dll, version: 6.1.7601.18247, time stamp: 0x521eaf24
Exception code: 0xc0000374
Fault offset: 0x00000000000c4102
Faulting process id: 0x155c
Faulting application start time: 0x01d08bfa7cdf5078
Faulting application path: C:\Program Files\Microsoft SQL Server\MSSQL11.MSSQLSERVER\MSSQL\Binn\sqlservr.exe
Faulting module path: C:\Windows\SYSTEM32tdll.dll
2 . Event Viewer (Windows Error Reporting)
Fault bucket, type 0
Event Name: APPCRASH
Response: Not available
Cab Id: 0
Problem signature:
P1: sqlservr.exe
P2: 2011.110.2100.60
P3: 4f36496e
P4: StackHash_c079
P5: 6.1.7601.18247
P6: 521eaf24
P7: c0000374
P8: 00000000000c4102
P9:
P10:
Here is a solution for this type of Crash.
i. open SQL-Management-Studio and in setting open SQL-Server-Agent Properties click on general and check checkbox is ticked as below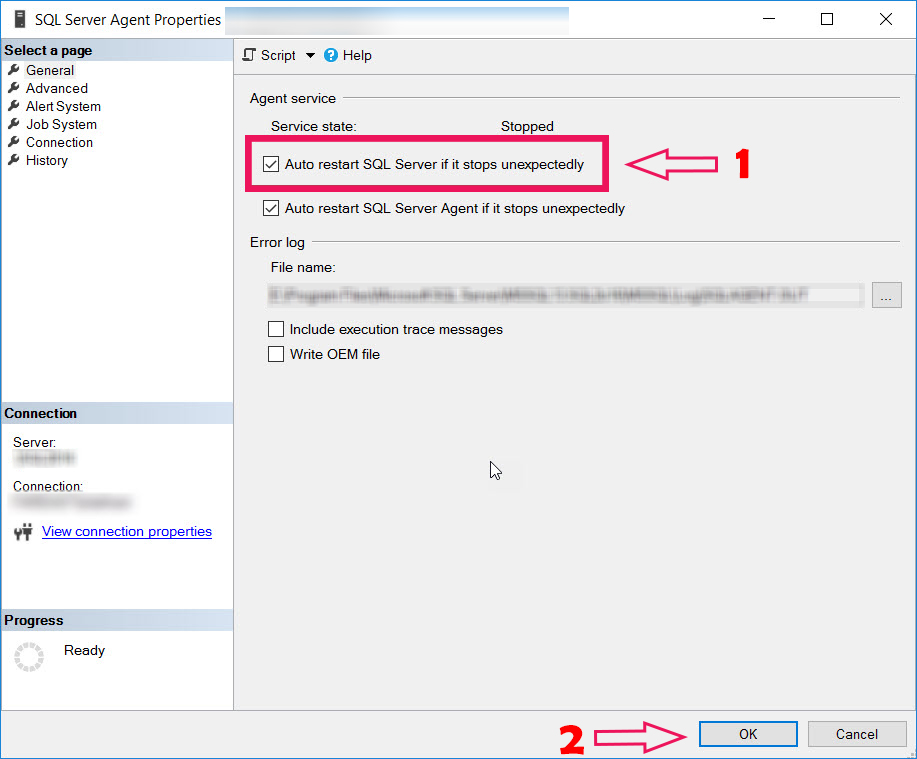 Another setting is part of the operating system. Here are the steps
Go to "Start > Run > Services.msc"
Locate SQL Server service which we want to configure to handle a crash situation.
Go to Properties of that service and go to "Recovery" tab and choose options shown below.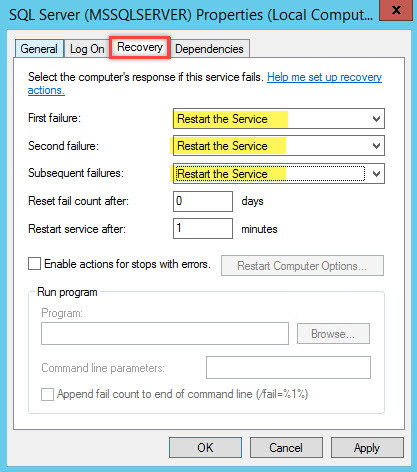 Arjun is is a web developer/designer, who is fond of the web. He lives in Manipal, Karnataka, India.